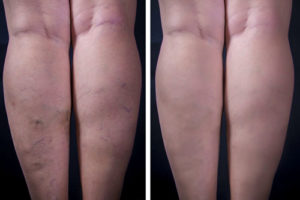 The Institute for Vein Health is distinguished for serving patients throughout the Greater Chicago Metropolitan Area with highly-acclaimed vein treatments. We are renowned for providing the best varicose vein treatment to those suffering from pain, itching, swelling, muscle cramps and unsightly swelling and discoloration. Our professional team at the Institute for Vein Health has effectively cared for countless patients. We have worked diligently to ensure Arlington Heights residents have access to vein treatments that are simple, fast and inexpensive. The majority of health insurance policies cover varicose vein treatment and our patients can rely on us to handle the necessary communication with their insurance company to secure coverage. Whether you are seeking varicose vein treatment, spider vein treatment or treatment for leg pain brought on by other related conditions, the only name you need to know is the Institute for Vein Health.
Arlington Heights Vein Clinic
Arlington Heights, Illinois is in Cook County with a population of almost 76,000 residents.  At a distance of fewer than 14 miles to the south, our vein clinic located at 1450 W Lake Street, Suite 101 in Addison, is closest to Arlington Heights. Arlington Heights patients who come to the Institute for Vein Health will receive vein treatment with the latest, up-to-date technology. At the Institute for Vein Health, we will not only meet your expectations, but strive to exceed them. There are many reasons patients prefer our vein clinic over the competitors. They include the following:
You will see our vein doctor at start
Receive a diagnosis on your first visit
All vein treatment is done in our clinic
We take time to answer your questions
You won't have to miss work
Treatment is done with your consent
We handle all follow-ups
We manage insurance process for you
Arlington Heights Vein Treatment
If you suffer from varicose veins or spider veins and are looking for the best vein doctor in the profession, look no further than the Institute for Vein Health. We have the knowledge and experience to get you back to your normal activities quicker than traditional treatments that require hospitalization. With the patient always in mind, the vein treatment procedures available in our clinic are affordable and provide a fast recovery period.
To learn how the Institute for Vein Health can serve you, call us at (630) 401-7102 or Toll-free at (888) 216-5452. We look forward to restoring your legs to their original health!
Arlington Heights Vein Doctor | Arlington Heights Vein Clinic | Arlington Heights Vein Treatment