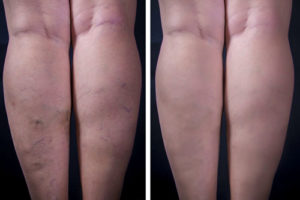 The Institute for Vein Health is the leading vein treatment facility dedicated to the treatment of vein disease and other related disorders. Highly regarded throughout the Greater Chicago Metropolitan Area, our vein clinic is renowned for successfully treating patients with the latest, up-to-date technology. The Institute for Vein Health is also recognized for its integrity, ethical conduct and excellence as a premier vein clinic. Our mission has consistently been to provide cutting-edge vein treatment to Chicagoland individuals who suffer from pain and discomfort from varicose veins and spider veins. Whenever Downers Grove residents need a vein specialist, the Institute for Vein Health is the only name they need to know.
Downers Grove Vein Clinic
Downers Grove, Illinois has a population of over 49,000 residents and is in DuPage County.   Downers Grove is conveniently located 12 miles directly south of our vein clinic in Addison at 1450 West Lake Street, Suite 101. Downers Grove patients know the quality care they will receive at our vein clinic, and unlike many of our competitors, our clinic ensures patients will always be seen by a vein doctor on the first visit. Additional benefits offered by the Institute for Vein Health include:
You'll see a vein doctor at the start
Receive a diagnosis on the first visit
All your questions will be answered
All vein treatment is handled in-office
You won't need to miss work
We deliver all follow-ups
We oversee insurance process for you
All vein treatment must receive your consent
Downers Grove Vein Treatment
Regardless of the vein treatment you require, get ready to say goodbye to those unsightly, embarrassing and painful varicose veins and hello to the attractive, healthy legs you used to have. Although spider veins do not present a serious health threat, they can cause discomfort, and we are equipped to handle all minimally invasive vein treatment procedures. At the Institute for Vein Health, you will be able to return to your regular routine immediately. Don't be surprised when you have more energy and stamina after your vein treatment because receiving vein treatment in our clinic will be like getting a new lease on life! With the Institute for Vein Health, you will not only experience a much shorter recovery time, but you will also be pleased that the cost of our vein treatment is much less than traditional treatment costs.
To learn more about the Institute for Vein Health and to set up an appointment, call us at (630) 401-7102 or Toll-free at (888) 216-5452.
Downers Grove Vein Doctor | Downers Grove Vein Clinic | Downers Grove Vein Treatment