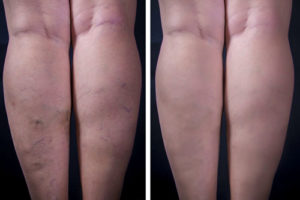 The Institute for Vein Health is recognized as the leading care provider of vein treatment and related disorders. Our vein clinic's mission is to deliver quality and affordable vein treatment to patients who suffer from the pain and embarrassment of varicose veins. The good news about varicose veins is that vein treatment has never been better. Today, we are able to offer our patients office-based, on-site care that is straightforward, quick and affordable. Unlike the old days when patients were placed under anesthesia and had to remain in the hospital before going home with a list of restrictions, modern vein treatment involves no anesthesia, no hospital stays and the ability to return to normal life and/or work immediately. It is no wonder that whenever Elmhurst residents are looking for the best vein treatment available, the Institute for Vein Health is the only name they need to know.
Elmhurst Vein Clinic
Elmhurst, Illinois is primarily in DuPage County with a small portion overlapping into Cook County. Over 46,000 residents call Elmhurst home. Addison, one of our two locations, is conveniently less than six miles northwest of Elmhurst. New patients from Elmhurst like that when they visit our vein clinic, they will always see a vein doctor from the beginning—not a technician or assistant. Our vein clinic offers the following advantages over the competition:
Your satisfaction is our top priority
Your questions will be answered
Receive a diagnosis on the first visit
Your vein treatment is done in-office
You won't have to miss work
You must consent to all vein treatment
We deliver all follow-ups
We'll handle all insurance transactions
Elmhurst Vein Treatment
Twisted, bulging veins that cause you pain, discomfort and embarrassment may actually be symptoms of a more serious, underlying condition. Trust the Institute for Vein Health to properly diagnose your condition and take comfort in knowing our professionals stay well ahead of the curve when it comes to new, innovative technologies in vein treatment. With the patient always in mind, all vein treatment procedures are available on-site and provide a quick recovery period. Although spider veins don't pose a serious health threat and are classified as a cosmetic problem, we know the embarrassment they cause and have the knowledge and experience to handle minimally invasive vein treatment procedures.
If you're tired of trying to conceal your varicose and spider veins, it's time to contact the Institute for Vein Health. Call us at (630) 401-7102 or Toll-free at (888) 216-5452 and eliminate varicose and spider veins once-and-for-all.
Elmhurst Vein Doctor | Elmhurst Vein Clinic | Elmhurst Vein Treatment