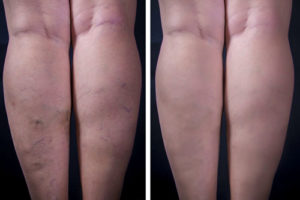 The Institute for Vein Health is recognized as the leading non-surgical vein treatment center in the Greater Chicago Metropolitan area. Our vein clinic has effectively delivered unmatched health care to countless patients throughout the region. Not only are we distinguished for staying ahead of the curve with state-of-the-art techniques, but we are well-known for our proficiency and experience in vein treatment. With our extensive experience in the treatment of varicose veins, spider veins and other related conditions, it is not surprising that if our neighbors in Lombard are looking for the best vein doctor in the area, the Institute for Vein Health is the only name they need to know.
Lombard Vein Clinic
Lombard, Illinois is situated in DuPage County with about 44,000 residents. Lombard is conveniently close to five miles south of the Addison vein clinic for the Institute for Vein Health. Our Palos Hills' location is a little further at almost 21 miles south of Lombard. Lombard residents can trust that they will see a vein doctor, not a technician, and receive a diagnosis on their first visit. Our primary goal is to provide advanced and affordable vein treatment to Lombard patients who suffer from the pain and embarrassment of varicose veins and/or spider veins. If you have experienced any of the following symptoms, it is time to reach out to our vein clinic for the treatment you deserve. These symptoms include:
Wisted, enlarged, red or blue veins that bulge above the surface of the skin
Discomfort, pain, tiredness, itching and/or a heavy feeling in your legs
Muscle cramps, particularly at nighttime
Swelling
Skin irritation, skin dryness and discoloration
Hardening of the skin, as well as the forming of sores and ulcers
Lombard Vein Treatment
If you have experienced any of the above symptoms, it is important to contact the Institute for Vein Health before they get worse. If left untreated, varicose veins can cause more serious health issues. Although spider veins do not necessarily indicate a serious health threat, we understand the embarrassment they may cause and we are equipped to provide minimally invasive spider vein treatment at an affordable cost. Our vein clinic will get you back to your regular activities immediately, much quicker than traditional vein treatment. Advanced vein treatment conveniently provided on-site at the Institute for Vein Health requires no lengthy hospital stays or outrageous costs. Our patients frequently discover they are now able to do things they haven't been able to do for years.
For more information or to schedule an appointment with our vein doctor, call the Institute for Vein Health, today, at (630) 401-7102 or Toll-free at (888) 216-5452.
Lombard Vein Doctor | Lombard Vein Clinic | Lombard Vein Treatment