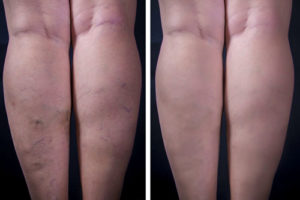 Patients throughout the Greater Chicago Metropolitan area can rely on the professionals at the Institute for Vein Health to provide them with exceptional care and the most advanced vein treatment. The distinguished healthcare professionals at our vein clinic are renowned for their experience treating lymphatic issues and for effectively treating countless patients with state-of-the-art techniques in vein care. Our objective is to ensure patients suffering from the pain and discomfort of varicose veins and spider veins have access to minimally invasive vein treatment that is affordable and convenient. This is why our neighbors in Niles know to call the Institute for Vein Health when seeking unmatched, quality vein care in the area.
Niles Vein Clinic
Niles, Illinois has nearly 30,000 residents and is in Cook County. The Institute for Vein Health has a vein clinic in Palos Heights and in Addison. Our vein clinic located at 1450 West Lake Street, Suite 101 in Addison is only 19 miles southwest of Niles. When you come into our vein clinic, you can count on the following:
Seeing a vein doctor on your first visit
Receiving a diagnosis on the first visit
Get all your questions answered
All vein treatment is done in-office
You won't have to miss work
We provide all follow-ups
We handle insurance process
All vein treatment is done with your consent
Niles Vein Treatment
Not only will we meet your expectations, but we will consistently surpass them. Regardless of the kind of vein treatment you require, you can count on the Institute for Vein Health to provide care with integrity, ethical conduct and unmatched excellence. Our team can restore your quality of life to what it used to be and before you know it, you will be back to performing your normal activities. For your convenience, all vein treatment procedures are done on-site. As a result, our vein treatment is more cost effective and provides a quicker recovery time than traditional vein treatment.
For more information about our vein clinic and vein treatment options, call the Institute for Vein Health at (630) 401-7102 or Toll-free at (888) 216-5452.
Niles Vein Doctor | Niles Vein Clinic | Niles Vein Treatment