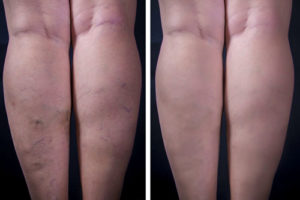 The Institute for Vein Health is recognized across the Greater Chicago Metropolitan Area as the leading vein treatment clinic committed to providing the most advanced vein treatment and treatment for related disorders. We are distinguished for effectively treating countless patients and staying well ahead of the curve with state-of-the-art techniques in vein care. The Institute for Vein Health is dedicated to providing the best vein care with integrity, ethical conduct and excellence in all we do. Our goal has always been to help those suffering from varicose veins and spider veins so they can live their lives free of the pain, discomfort, and embarrassment they cause. Whenever Schaumburg residents are looking for the best vein treatment available, the Institute for Vein Health is the only name they need to know.
Schaumburg Vein Clinic
Schaumburg, Illinois is located in both Cook County and DuPage County with over 74,000 residents. The Institute for Vein Health in Addison is conveniently located nine miles south of Schaumburg. Schaumburg patients prefer our vein clinic because they know we deliver the most advanced, state-of-the-art vein treatment in the region. Schaumburg patients will always see a vein doctor and receive a diagnosis on their first visit to our clinic. Additional reasons Schaumburg residents prefer us over other clinics include the following:
You'll be seen personally by our doctor
You'll be diagnosed on your first visit
We treat you only with your consent
We take time to answer all your questions
All vein treatment is done on-site
You won't have to be absent from work
We take care of all follow-ups
We work with your insurance providers
Schaumburg Vein Treatment
Varicose veins are common among in about 40% of all individuals in the country. Not only are they embarrassing to those who suffer from them, but they can also be very painful. Unfortunately, varicose veins will not go away without medical treatment. As a result, herbs, ointments, or oral medication cannot eliminate them. Varicose veins require the help of a fully-trained medical vein doctor like Dr. Peter Brukasz at the Institute for Vein Health to accurately diagnose your condition and recommend the appropriate vein treatment. The good news is that vein treatment today is not like it used to be. Outrageous costs and lengthy hospital stays are no longer necessary. The minimally invasive treatment offered at the Institute for Vein Health is done on-site and requires a much quicker recovery time than traditional vein treatment. Chances are, after your vein treatment, you will be able to resume your regular activities immediately.
Avoiding diagnosis and treatment for varicose veins can lead to dangerous blood clots and other problems. Don't wait another minute to pick up the phone and give us a call at (630) 401-7102 or Toll-free at (888) 216-5452. You'll be glad you did.
Schaumburg Vein Doctor | Schaumburg Vein Clinic | Schaumburg Vein Treatment